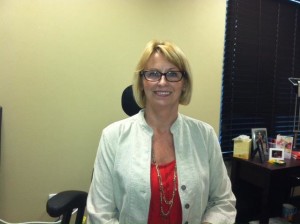 Craig, Colorado (April 4, 2014) – The Clarion Inn & Suites, a premiere full service hotel in Craig, Colorado is proud to announce the addition of Vicki Jackson as General Manager. Vicki has several years' experience in hotel sales management which started in Laughlin, Nevada in the 1980's. Since then Vicki has proven herself repeatedly working for organizations such as Remington Hotels, Highgate Hotels, Starwood, Intercontinental Hotel Group, and Hilton Hotels. The Clarion Inn & Suites Craig and JREA Management are excited to have a skilled an knowledgeable general manager that knows the local area.
Vicki is a great leader and will be a great addition to our hotel," says Tom French, Director of Hotels for JREA Management, the company that runs the Clarion Inn & Suites in Craig Colorado. Tom believes "she brings a great wealth of sales knowledge and years of hotel experience which will on serve to enrich the property."
Located in the best outdoor state in the country, the Clarion Inn & Suites® in Craig, Colorado is just a short drive from all the offerings of the beautiful mid-west. A 15-minute drive from some of the best hunting and fishing in the country. Just an hour drive from some of the premiere skiing in the world. Colorado has a diverse offering, ensuring that a every Craig experience is unique.
This property was previously a Holiday Inn and Suites®. As of January 1th, 2014 the property is officially a Clarion Inn & Suites®. Over the course of 2014 the property will undergo a million plus dollar renovation, ensuring the property remains the premiere hotel in the Craig area. The property is a 152-room full service hotel which includes a bar, restaurant and indoor pool. The Clarion Inn & Suites Craig Hotel is proudly managed by JREA Management based out of Lawrence, New York.
ABOUT JREA MANAGEMENT COMPANY
JREA Management, a boutique New York management company, is known for its portfolio of high-quality investment properties and active leadership. The company's growing portfolio includes hotels and resort properties throughout the United States, including Florida, Texas, and Colorado. The company is admired for its family values and commitment to the properties in the portfolio. JREA Management is the management arm of its sister company Jacobs Real Estate Advisors. JREA Management manages the all Jacobs Real Estate Advisors hospitality properties, this close relationship ensures that investors, employees, and the portfolio expectations are exceeded. These privately held companies have over a decade of investment and management experience, with the staffs experience spanning the last quarter century.